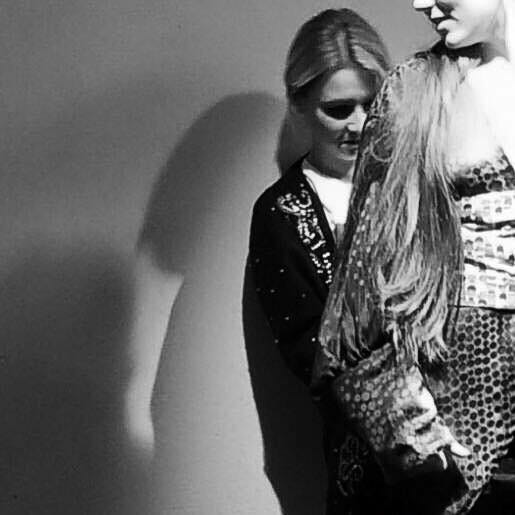 HI

I am Katharina Franz, a fashion designer from Germany with a
Master of Arts & a Bachelor of Arts degree.

I currently work as a freelance fashion designer and diving instructor.
I am also the founder of
"KT. Franz - Sustainable Happywear".

To learn more about me and my background, just check out my portfolio website or my Instagram profile:
Portfolio Website: https://ktfranz.wixsite.com/website or click on the button at the end of the text.

Instagram, label: @kt_franz
Instagram, design: @_katiefranz_

Thank you very much! :)
MY EDUCATION & ACHIEVEMENTS
My Master collection was shown in September 2021 at the NEO Fashion Best Graduates Show, part of the Berlin Fashion Week.

I also took part in the "SWDL" Design Challenge by Cosmos Direkt & Phyne GmbH. My design was realised in December 2021.

For the brand "Vanilla Sand", I created some designs for their new collection.

I studied at the University of Applied Sciences in Hamburg, Germany.

I have completed my Master in March 2021. My thesis is about
surfing & the "No Worries" mentality in Australia.
It is specialized in print design, hand knitting & traditional surf clothing.

In July 2018 I completed successfuly my Bachelor of Arts degree.
It is based on traditional workwear & redesigning existing clothing.

Upcycling & sustainable fashion is a personal concern that I like to include in my design.


MY MAIN FOCUS IN FASHION DESIGN LIES IN:
- Womenswear & Unisex wear
- Surfwear, sportswear & leisurewear
- Sustainability in fashion
- Digital print design with Adobe Photoshop & Adobe Illustrator
- Fashion "Tech Packs" & layout with Adobe In Design
- Technical fashion drawing with Adobe Illustrator
- Fashion drawing by hand, Adobe Photoshop & Adobe Illustrator
- Paper pattern design & development for clothing


EXPERIENCE & SKILLS:
From May 2021 to August 2021 I worked as a fashion design intern for the fair fashion label "Vanilla Sand".
During the internship I was given the opportunity to work independently.
I created tech packs & print designs & participated in team meetings.
The company had great confidence in me & to this day I am still involved there as a head designer.
During my Master studies I worked as a freelancer. My main project was the development of a special collar for cats to protect birds.

To further my education I'm doing an crash course in CLO 3D.

I have long been interested in the field of fashion. That's why I did an apprenticeship as a fashion dressmaker before I started my studies. I wanted to receive the necessary knowledge in the technical & practical area of fashion design.

After the training as a fashion dressmaker I worked in the state theatre in Nuremberg, Germany to gain experience in the costume design area as well. Here I learned to organize independently, but also to work in a team.