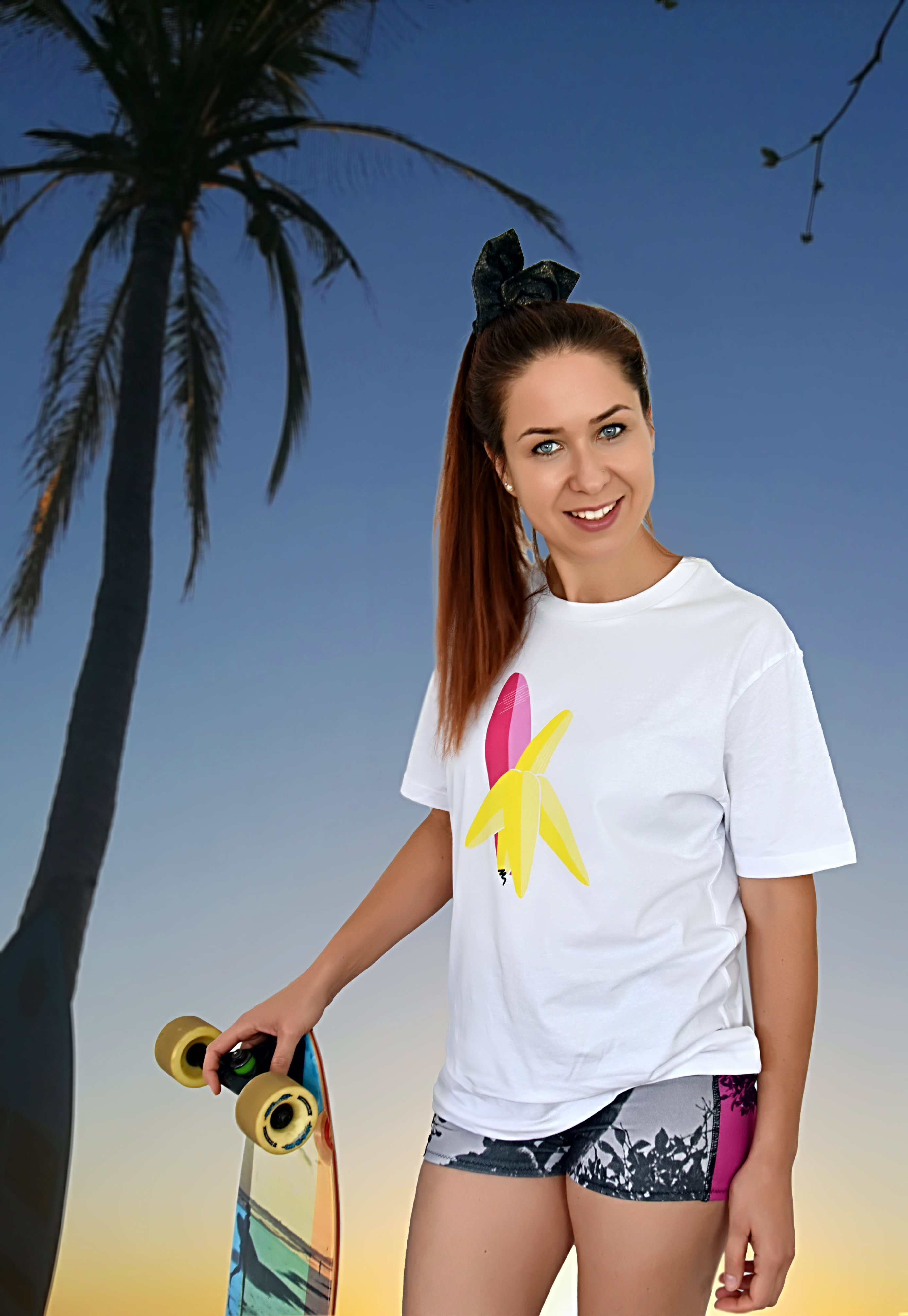 KT. FRANZ - SUSTAINABLE HAPPYWEAR
Hello!

I'm Katharina or simply Katie, a fashion designer from Fürth, Germany with a Master of Arts & a Bachelor of Arts degree.
I'm currently working as a freelance fashion designer and diving instructor.


ABOUT MY LABEL:
My label "KT. Franz - Sustainable Happywear" has been around since mid-2021.
It is a matter of the heart. Sustainability and transparency in fashion were enormously important to me during my studies. Often I didn't find this with all labels and that led me to found a label where everything is stated.
From the underwear label, sewing thread to the packaging.
Everything is disclosed, but if there is still a question, I will answer it.
It is important to me that my customers can shop with me in good conscience.

My focus is to design and produce fashion and accessories as sustainably as possible.
My designs convey joy and make the wearer happy.
Hence the name "Happywear".

Upcycling & sustainable fashion is a personal concern of mine.
It has accompanied me throughout my studies.


MY STANDARDS IN PRODUCTION & MATERIALS:
The entire production process of my designs is done under the highest possible, eco-friendly, sustainable, plastic-free and fair conditions.
The materials as well as the shipping packaging are (as far as possible) purchased regionally, plastic-free and / or sustainably.
So far, production only takes place in Germany.
For sewing thread I only use cotton or recycled polyester.
Recycled polyester yarn is more tear-resistant than cotton and therefore has a longer shelf life. This makes the garment last longer.
When I buy new materials for the designs, such as fabrics, lace trim or elastic bands, they are sustainably produced.
I put a lot of emphasis on GOTS certified fabrics and Eco Nylon!
Some of my items are also made from leftovers from my student days. These are mainly cotton.
Recycling existing materials is also a sustainable aspect for me.
Even my sewn-in labels as well as laundry labels are made of cotton or recycled cotton!
I also like to design my own fabrics with digital prints.

That's why there are so many unique items here!
Most of my products are therefore only available in limited quantities.

I get the packaging material and silk material from Biobiene.com

Please be aware that you are buying from a sole trader.
You support a small label that is still growing and you get a unique piece.

A big thank you goes out to you! :)
THE SURFING BANANA!
What is it all about?
The pink board = My first surfboard. A very heavy foam longboard. Bought second hand from a surf shop in Agnes Water, Australia.
The banana = because I like the fruit and for me it stands also for sustainbility.
Printdesign @_katiefranz_ / Katharina Franz